The Best 2-day Phuket Itinerary
Connected to the mainland by a bridge, Phuket is located in southern Thailand. It's a favorite among many backpackers because of the wide variety of beaches, attractions, and liveliness. Some use Phuket as a stopover destination before heading out to the surrounding islands, while others stay on the mainland. We stayed there for 48h and here's our 2-day Phuket Itinerary guide to what you can do to make the most of your time.
Visit Phuket Old Town
With beautiful architecture, lots of cozy shops, and a very artsy vibe, this is a place where you can easily spend half a day. Walk around and check out all the street art. It's truly fascinating! Take pictures of the beautiful buildings, or eat at one of the many restaurants or cafes you find along the streets.
If you're lucky enough to be in Phuket on a Sunday, we highly recommend the large Night Street Market. The entire Old Town gets filled with all kinds of food in small stands, performances, and crafts. This is the perfect place to buy a souvenir if you want to. It feels like your own oasis as you stroll around among all the people who are there for the same reason as you.
Pro Tip: If you love Harry Potter as much as we do, don't miss the opportunity to visit the Hog's Head bar, which is decorated magically. This is the perfect place to drink a Butterbeer and embrace the Harry Potter environment.
See the Big Buddha Statue
If you don't stay in Old Town until the night market, it's perfect to see something else after half a day of strolling around. The Big Buddha statue is among the most famous places for tourists to visit and we truly understand why. Standing 45 meters tall, made by an exquisite mosaic of white marble, the white Buddha overlooks Phuket. If you're interested in knowing more about the history of Buddhism you can always talk to the monks in the Big Buddha temple. On a quiet day, you can even get the chance to be blessed by one of the monks. 
It is free to go up to the statue but remember to dress according to temple respect, which means covering your knees and shoulders.
Wat Chalong Temple
When you visit the Buddha statue, it's only about a 15-minute ride to the temple of Wat Chalong, so it's a good idea to check it off the list if you're nearby.
This is one of the most important temples for the people of Phuket and as a tourist, it's a gift to be able to get close and admire the beautiful complex. It's perfect to come here in the afternoon/evening when it's a bit quieter, so you have plenty of time to calmly check out all the different temple buildings. The same applies here, appropriate clothing is required to enter freely. Even a small gift to the monks is very much appreciated.
Party at Bangla Road 
After 24 hours in Phuket, you might be completely exhausted and just want to sleep, which is completely understandable. For those who have more energy left, partying on Bangla Road can be an option. When the darkness falls, people from all over the world gather at all the clubs and bars along the street. If you're a party animal, this is the perfect place to unleash it.
Relax at the Beach
Phuket is a coastal city and like many other places in Thailand, there are very nice beaches here. So whether you had a good night of sleep or if you're hungover from the night before, we recommend spending the next day relaxing in the sun.  
Freedom Beach
This beach is located just a short distance from Patong Beach, which is the most popular because it is right below Bangla Road. In contrast, despite its more dreamy appearance, Freedom Beach is significantly quieter. Here, you get a real tropical feeling.
Kata Beach
A little further south is another white sandy beach surrounded by jungle. You won't regret spending the day there. Kata Beach has a calm vibe with great access to restaurants and bars nearby.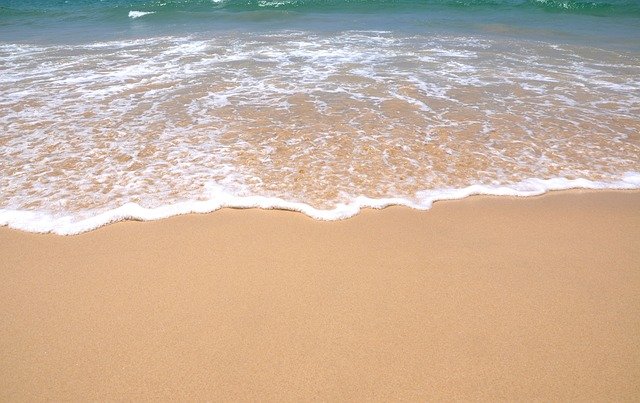 There're many more things you can do in Phuket, and no matter how long you stay, you will be able to find new places you want to see. This time, we chose to stay for 2 days and then head down to Rassada Pier and onwards to the island life on Koh Lanta.